Amazon's Alexa has become very popular as a Voice assistant and especially in the home over the last 18 months. Alexa Skills, the apps that can run on Alexa and integrate with other services have grown considerably.  In terms of market share, Alexa has over 15000 skills compared to the other platforms (Google Assistant and Microsoft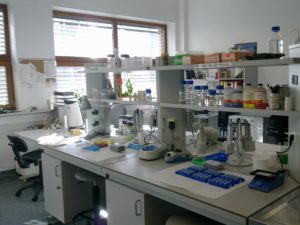 Cortana are lagging considerably in the number of apps/skills on their platforms). In terms of pure numbers, Alexa Skills have increased by over 100% since Jan 2017.
At the moment the number of Alexa Skills related to Life Science are very limited. More broadly the number of Alexa skills that are used consistently beyond the first novelty usage also remains low. At the moment there are a lot of jokey skills on Alexa.
If a measure of a successful platform is pure numbers of apps in the same way that the iOs App Store, Google Play and more recently SFDC's have grown, then Amazon have a march on Google and Microsoft equivalents. But this may not be what eventually turns into growth and value.
The questions remain for Life Science and Health users:
What benefits could Alexa and other voice recognition apps bring to Scientists & users within Life Science?

What barriers exist to developing these Voice Apps or for those wishing to adopt them at the moment
We look forward to seeing the growth of Voice recognition tools and their benefits to the Lab of the Future.